Article originally posted on www.insuranceneighbor.com

(opens in new tab)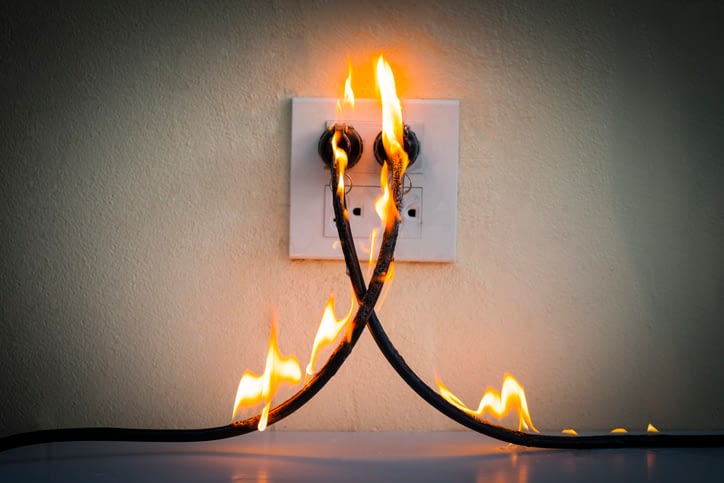 Natural disasters can wreak havoc on a home – or destroy it entirely. Homeowner's insurance provides financial protection against covered damages to your home and personal belongings, and liability for injuries to others in certain circumstances. No home insurance policy covers all natural disasters. It is important to understand the type of policy you have and which disasters it covers.
What Does Standard Homeowners Insurance Cover?
Standard home insurance policies cover a range of disasters:
HO-1
The most basic type of homeowners insurance is an HO-1 policy, which limits coverage to the home itself, appliances, and attached structures, for damage caused by:
Fire
Lightning
Windstorms and hail
Aircraft or vehicles
Smoke
Vandalism
Theft
Volcanic eruptions
HO-2
HO-2 policies, known as broad form homeowners insurance, cover personal belongings, as well as everything covered by HO-1 policies. In addition to the perils listed above, HO-2 policies typically cover:
Falling objects
Weight of snow, ice, or sleet
Accidental discharge or overflow of water or steam from plumbing, heating, air conditioning, or fire-protection sprinkler systems, or household appliances
Freezing of plumbing, heating, air conditioning, household appliances, or automatic fire-protection sprinkler systems
Sudden tearing apart, cracking, bulging, or burning of steam or hot water heating systems, or air conditioning or automatic fire protection systems
Sudden, accidental damage from artificially generated electrical current
HO-3
HO-3 is the most standard type of homeowners insurance. This type of policy covers everything covered by an HO-2 policy, plus additional living expenses and medical payments, and some liability coverage. These are usually open peril policies. This means the structure of the home is covered for any type of damage, except exclusions named in the policy. Typically, personal belongings are only covered for named perils with an HO-3 policy.
What Disasters Are Not Covered by Home Insurance?
A few natural disasters are not covered by homeowners insurance, including the following:
Floods: All types of homeowners insurance exclude coverage for floods. If you live in a flood zone, you can purchase separate flood insurance through an agent, or the National Flood Insurance Program (NFIP). The cost of flood insurance varies from state to state and according to how high the flood risk is based on the location of your home.
Earthquakes: Like floods, earthquakes are not covered under homeowners insurance policies. However, most insurers offer an earthquake endorsement you can add to your policy for an additional cost. Homes in nearly half the states in the U.S. are at risk for earthquake damage.
Tsunamis: These giant waves are typically caused by underwater volcanic eruptions or earthquakes. Although tsunamis are not a covered peril under homeowners policies, flood insurance can cover the damage they cause.
Nuclear event: A nuclear event or explosion could damage your home. Nuclear plants are required to carry liability coverage to protect the public in case of property damage or injury.
Your home is one of your largest financial investments. It is important to have the right homeowners insurance to protect that investment. Our friendly agent will be happy to help ensure you have the coverage you need.
Filed Under: Personal Insurance
|
Tagged With: Homeowners Insurance, Personal Insurance