Article originally posted on www.insuranceneighbor.com

(opens in new tab)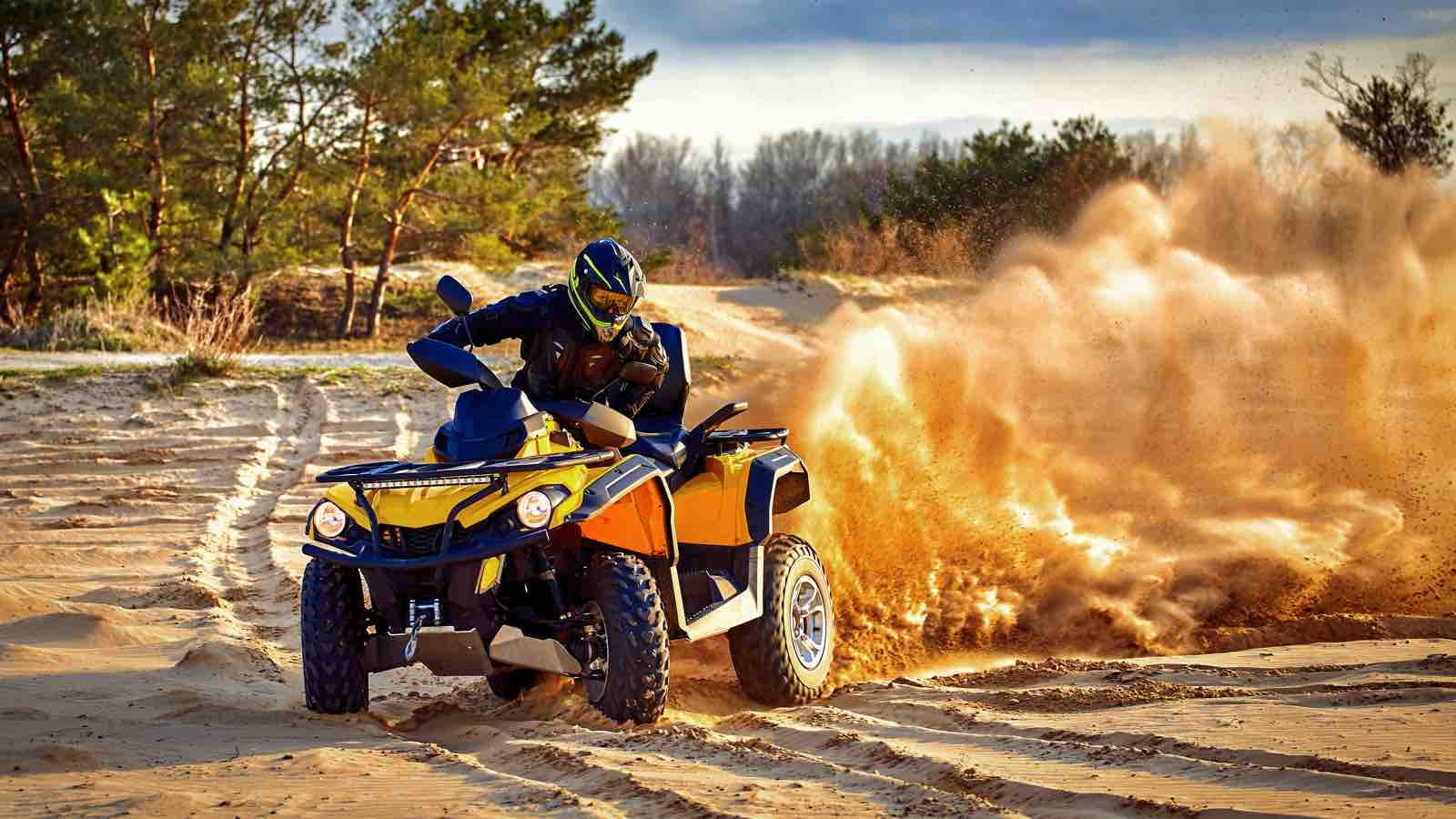 All-terrain vehicles come with risks, and they can be expensive to replace when damaged in a crash. If you have an ATV, you won't be able to rely on your car insurance to protect you. ATVs are not covered by standard auto insurance policies. Also, ATV insurance may be required by law if you ride in certain areas, such as state parks. On the upside, you may qualify for a discount if you bundle your auto and ATV insurance policies with the same company.
How Is An ATV Defined?
Each state has a specific definition of an all-terrain vehicle. Generally, an ATV is considered to be a motorized vehicle with two or more wheels meant for off-road driving. These vehicles are not intended for use on roads or highways. Most people think of ATVs as single-passenger, four-wheeled, off-road vehicles. However, there are also all-terrain vehicles designed for two passengers, and some with more or fewer than four wheels.
When Is ATV Insurance Required?
You may be required to carry bodily injury and property damage liability insurance, depending on where you ride your ATV. As these vehicles are not street-legal, there are no state minimum insurance coverage requirements. Nevertheless, many state-owned parks and lands only allow ATV riders who have ATV liability insurance.
What Does ATV Insurance Cover?
Most insurers cover ATVs under motorcycle insurance policies. Coverages under a typical ATV insurance policy may include:
Bodily injury liability: This covers damages associated with injury or death to other parties involved in an accident with your ATV. It will also cover legal fees resulting from litigation against you arising from such an incident.
Property damage liability: This insurance pays for the cost of any damage a driver of your ATV may cause to someone else's property. Coverage extends to personal belongings, as well as the home or yard of another person.
Medical payments (optional): Medical coverage pays for medical expenses incurred by someone who is injured while riding your ATV, including you or your family members.
Collision (optional): If your ATV overturns or gets in a collision with another vehicle, collision coverage will pay to repair the damages.
Comprehensive (optional): Comprehensive coverage pays for damage to your ATV not caused by a collision with another vehicle. It covers losses from theft, vandalism, fires, earthquakes, flooding, and other perils.
Uninsured/underinsured motorist (optional): If you or someone riding your ATV is injured by someone who is uninsured or underinsured, this coverage will pay for your expenses.
ATV Insurance Policy Exclusions
When you purchase ATV insurance, you should be aware of certain circumstances that are excluded from coverage. For example, standard ATV insurance policies will not cover damages or losses related to organized racing, or accidents that occur on roads or highways where ATVs are not permitted.
Our friendly agent can help you find the best available rates for the ATV insurance coverage you need. We can also explain the exclusions, so you know which situations to avoid to maintain your protection.
Filed Under: Personal Insurance
|
Tagged With: Auto Insurance, Car Insurance, ATV Insurance