Article originally posted on www.insuranceneighbor.com

(opens in new tab)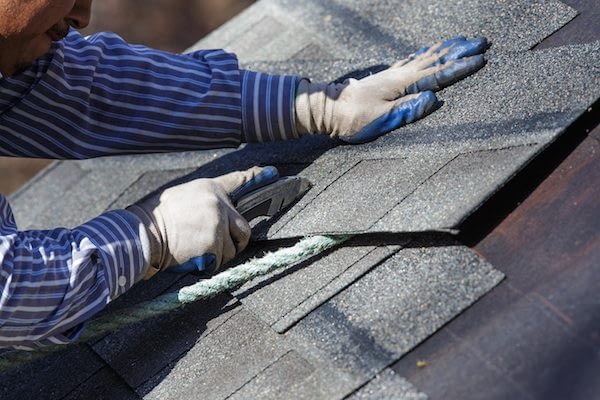 Roofs are one of the parts of the home that tend to cause homeowners the most headaches. How do you know if something is a simple fix or the sign of a serious problem? Many people are wary of calling in the professionals for an issue that seems small, but an unattended leak or structural issue can grow into a major threat to your home.
To avoid a bigger (and more expensive) problem down the road, take a moment to review your homeowners policy, and keep an eye out for these signs that your roof may need replacing:
It's approaching 25 years old. A properly installed roof is only expected to last between 20 and 25 years. If you live in a development and notice that all your neighbors are re-roofing, it could be a sign that your roof is in its last years.
Discoloration or sagging on inside ceilings. The first step of inspecting your roof starts inside the home: if you see spots or trails of dark or white discoloration along ceilings or upper walls, chances are good that water is entering your roof. Sagging in these areas is an obvious indication of water damage, and an unattended leak will eventually threaten the structural integrity of your home.
Light through the attic ceiling. If you head up to your attic during the day hours and can see any glimpses of light, you can be sure that both water and cold air will find their way into your property.
Shingles that are cracked, curled, or buckled. Cracked shingles are typically the result of wind damage. A few may be no cause for concern, but shingles cracking in multiple areas of your roof is a sign that is reaching its expiration date. Shingles that curl and buckle might be older and no longer effective in protecting your home, or could be the sign of an improperly-installed roof.
Missing shingles. A few missing roof shingles are no problem to replace, but if many shingles have fallen off the roof, you could have a real problem on your hands. This is especially true if shingles are missing from the valleys of the roof, as this is where water flows and collects to drain through the gutter. Missing shingles can cause extensive water damage in a relatively short amount of time.
Shingles are losing their granules. The granules on shingles help to deflect the sunlight and play an integral role in your roof's overall health. If your shingles are losing the granular surface, it is probably a sign that they need replacing. Check your gutters for a buildup of granules; if your roof was recently installed, some initial shedding of loose granules is to be expected, but later on it may be a sign of deterioration, as asphalt shingles tend to shed their granules more rapidly toward the end of the lifecycle.
Whether your roof needs replacing in a month or a decade, a home insurance policy that meets your household's needs can put your mind at rest. Contact us to review your homeowners policy and ensure that your home is protected both from regular wear and tear and from disaster. Call us today to schedule a consultation at a time that is convenient for you.
Filed Under: Personal Insurance
|
Tagged With: Homeowners Insurance